About
Our Staff
At the heart of Chop Shop Hair Design is a dedicated team that wants to help every client who enters our hair salon; No one can compare to the knowledgeable crew at Chop Shop Hair Design! Our belief is that Education is paramount. Our salon prides ourselves on providing ongoing education revolving around coloring, cutting, trends, products, and more for all staff members to ensure that our stylists can meet the clients needs. For more information about any member of our staff, or to request a certain stylist, simply give us a call. If you're near Burlington, Vermont, we invite you to stop in for a haircut, color, or styling from one of our experts.
We currently are looking for exceptional stylists to join our team!!
Please call, stop in, or e-mail your resume for consideration.
Our Products
Chop Shop Hair Design is proud to use industry leading and healthy, environmentally conscience products on the market today. We have researched at great lengths to find the best of the best. Along with this, our salon is proud to be the Vermont exclusive salon carrying Kemon Actyva, Hanz de Fuko, Qiqi and retailer of TRYBE hair products. We are honored to be one of two retail locations in the United States for Victoria Duke Beauty cosmetics!

Chop Shop Hair Design is an exclusive Kemon coloring and product salon that values the same mission as Kemon; To spread the culture of beauty and to inspire beauty that creates culture free of stereotypes while enhancing uniqueness. Glenn Brown, the owner of Chop Shop Hair Design, is a Kemon Color National Educator and Specialist that travels the country to educate other stylists about the Kemon culture including coloring and styling. Chop Shop Hair Design is proud to have multiple Certified Kemon Colorists and uses Kemon coloring products for all hair coloring services as well as carrying Actyva Hair styling products by Kemon.
Hanz de Fuko products utilize non-GMO and certified organic, plant based ingredients for all products. Hanz de Fuko is a California based company and Chop Shop Hair Design is a proud, exclusive carrier of Hanz de Fuko products including shampoo, conditioners and styling products.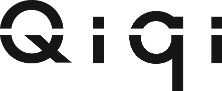 Since 2016 we've observed. We saw transient trends, we saw stylists compromise, nothing is exciting, no passion, everything is about transient pop culture and about living with standard norms, we thought to ourselves, are we crazy enough to change the world?
Our vision then became very clear – we are going to revolutionize and lead the growing global professional haircare industry, make the best treatments and be damn good about it. Qiqi is all about simple and genius result driven, sustainable and transformative solutions for hair problems

All of TRYBE products and ingredients are 100% USA sourced & manufactured, Vegan friendly, Gluten-free, Cruelty-free, Nut allergy-safe, Environmentally safe, and EU health & safety standard compliant.
- We do NOT use Parabens, Phthalates, Synthetic Oils, Sulfates, Mineral Oils, Drying Alcohols, or Synthetic dyes
- We chose to use oils and nutrients based on the moisture and nutrient needs of each of our Texture Levels.
Throughout our products, we use mixtures of:
- Avocado Oil, Argan Oil, Almond Oil, Coconut Oil, Hemp Seed Oil, Prickly Pear Oil, MCT Oil, - Sunflower Oil, Jojoba Oil, Jamaican Black Castor Oil
- Shea Butter, Indian Gooseberry, Saffron
- Hydrolyzed Keratin protein, Hydrolyzed Soy protein
- Vitamin B5, Vitamin E

Victoria Duke, a Paris trained celebrity make-up artist based out of Florida, has trained our entire staff all of the tips and tricks for beautiful makeup application. Chop Shop Hair Design proudly utilizes Victoria Duke Beauty cosmetics for makeup application and sells an array of beauty products from eye shadow and lipstick to cream foundation and setting spray.