About
Our Staff
At the heart of Chop Shop Hair Design is a dedicated team that wants to help every client who enters our hair salon; No one can compare to the knowledgeable crew at Chop Shop Hair Design! Our belief is that Education is paramount. Our salon prides ourselves on providing ongoing education revolving around coloring, cutting, trends, products, and more for all staff members to ensure that our stylists can meet the clients needs. For more information about any member of our staff, or to request a certain stylist, simply give us a call. If you're near Burlington, Vermont, we invite you to stop in for a haircut, color, or styling from one of our experts.
We currently are looking for exceptional stylists to join our team!!
Please call, stop in, or e-mail your resume for consideration.
Our Products
Chop Shop Hair Design is proud to use industry leading and healthy, environmentally conscience products on the market today. We have researched at great lengths to find the best of the best. Along with this, our salon is proud to be the Vermont exclusive salon carrying Kemon Hair Manya, Rene Furterer, Hanz de Fuko, and retailer of Deva Curl hair products. We are honored to be one of two retail locations in the United States for Victoria Duke Beauty cosmetics!

Chop Shop Hair Design is an exclusive Kemon coloring and product salon that values the same mission as Kemon; To spread the culture of beauty and to inspire beauty that creates culture free of stereotypes while enhancing uniqueness. Glenn Brown, the owner of Chop Shop Hair Design, is a Kemon Color Regional II Educator and Specialist that travels the country to educate other stylists about the Kemon culture including coloring and styling. Chop Shop Hair Design is proud to have multiple Certified Kemon Colorists and uses Kemon coloring products for all hair coloring services as well as carrying Hair Manya styling products by Kemon.

Rene Furterer products are botanical-based with a three-step method to cleansing and treating both the hair and scalp: Preparing the scalp with essential oils that activate circulation and leave the scalp more receptive to treatment, Cleansing the scalp and hair for specific conditions, and Treating the scalp and hair resulting in beautiful, healthy hair. Rene Furterer products are produced in France and uses a fair trade, supportive, and accountable sourcing process of harvesting plants and other product ingredients. Chop Shop Hair Design is proud to be a Vermont exclusive carrier of Rene Furterer products.
Hanz de Fuko products utilize non-GMO and certified organic, plant based ingredients for all products. Hanz de Fuko is a California based company and Chop Shop Hair Design is a proud, exclusive carrier of Hanz de Fuko products including shampoo, conditioners and styling products.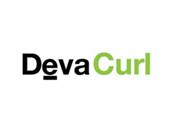 Deva Curl products are perfect for individuals with wavy or curly hair to smooth and accentuate your natural curly hair. Chop Shop Hair Design is proud to have two Deva Curl certified stylists that can not only cut and style your hair perfectly for you, but to also provide education about how to better maintain and style hair on your own time.

Victoria Duke, a Paris trained celebrity make-up artist based out of Florida, has trained our entire staff all of the tips and tricks for beautiful makeup application. Chop Shop Hair Design proudly utilizes Victoria Duke Beauty cosmetics for makeup application and sells an array of beauty products from eye shadow and lipstick to cream foundation and setting spray.